Steam Twin Screw Extruder
Features:
  1.Main driving is high accuracy gearbox and high output
  2.High efficiency driving, stable and low noise
  3.Fully stainless steel enlarged conditioner ensures good cooking effect.
  4.Permanent magnet is available.
  5.International advance steam fittings and imported pressure reduction valve
  6.It is widely used for pelletizing high rank poultry & Livestock products
  7.Floating and sinking fish feed, pet food can be produced with different size and shape.
  Technical parameters:
Technical Parameters:



Related products: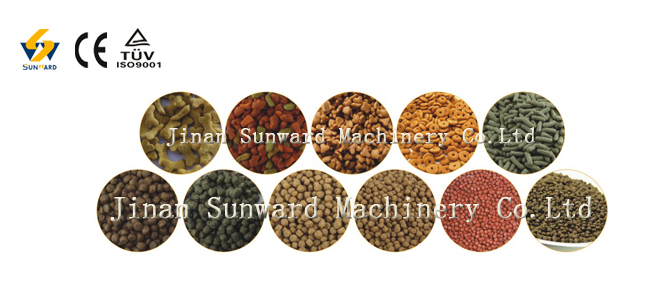 [1] Nik Naks Kurkure Processing Line [2] Floating & Sinking Fish Feed Processing Line
| | |
| --- | --- |
| Your Country: | |
| Your Name: | * |
| Your Phone: | |
| Interested Products: | |
| Your E-mail: | * |
| Message: | * |
| Verification code: | Change one! |
| | |